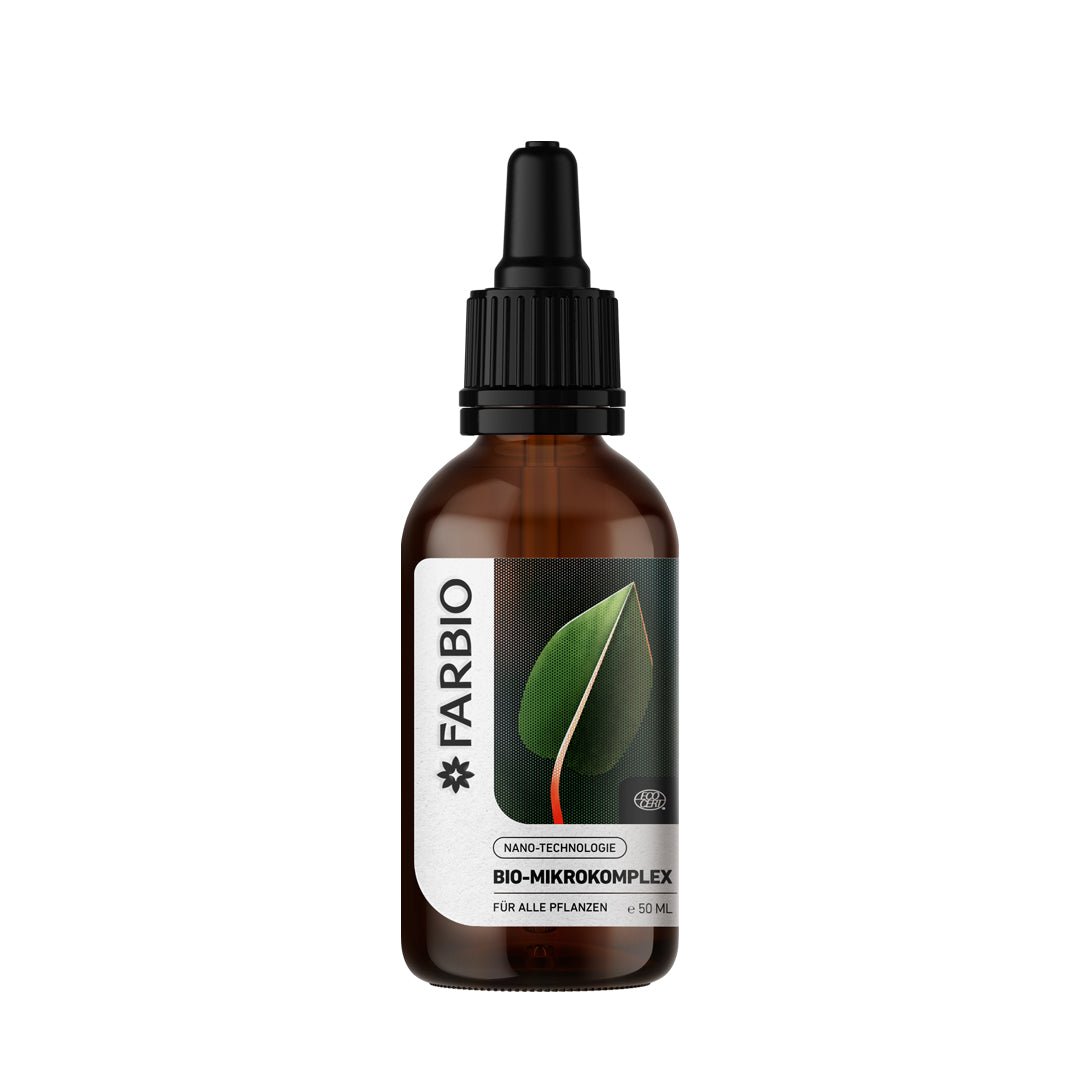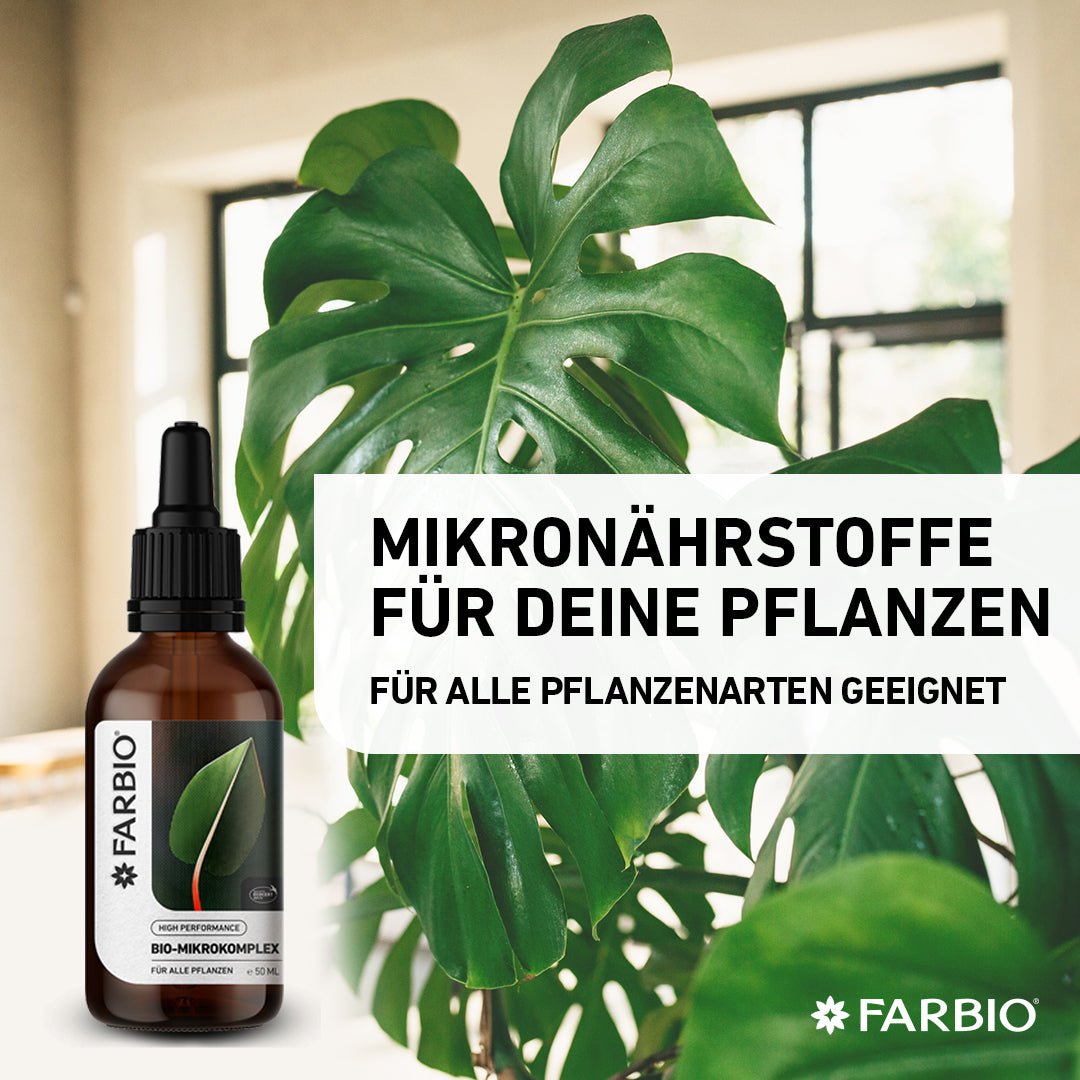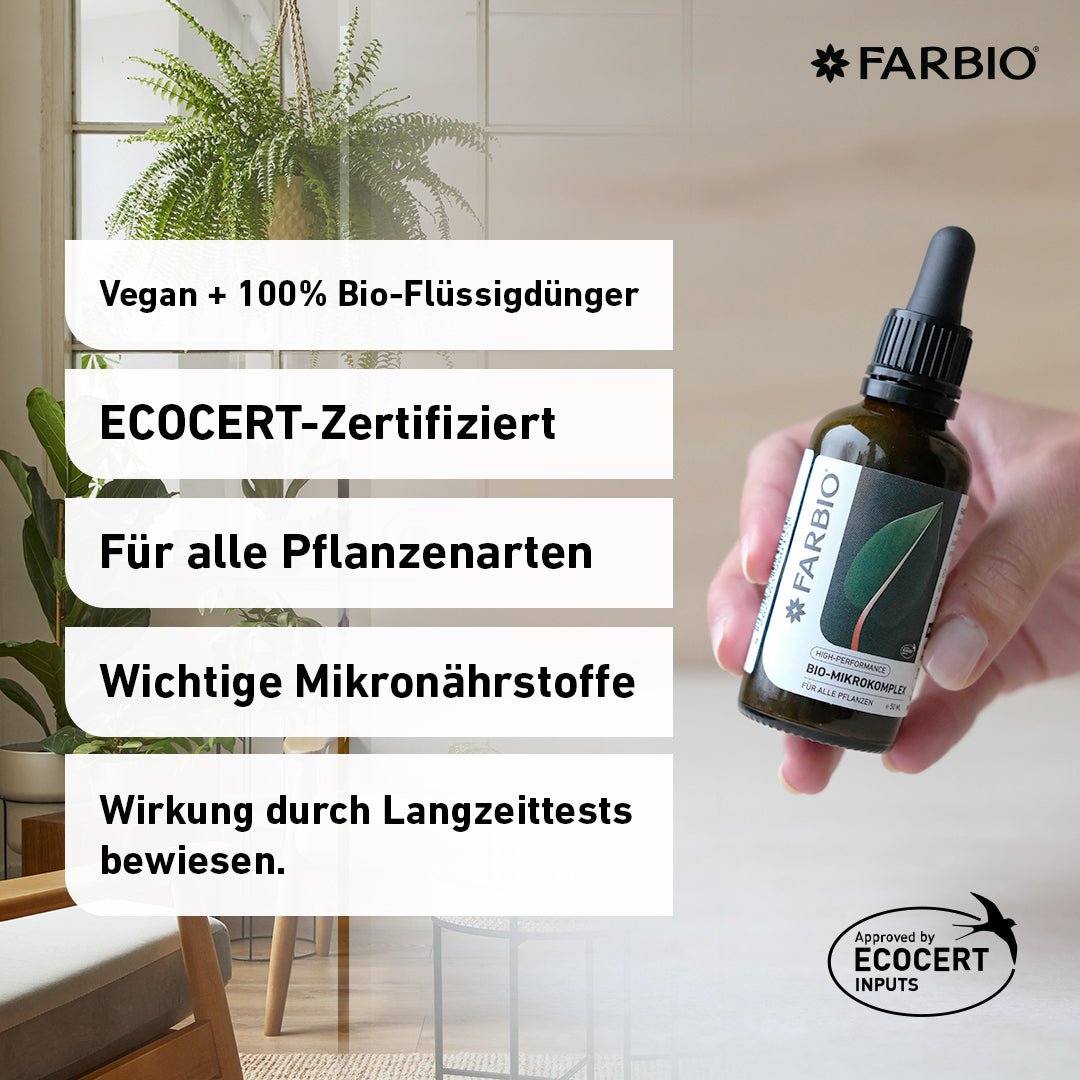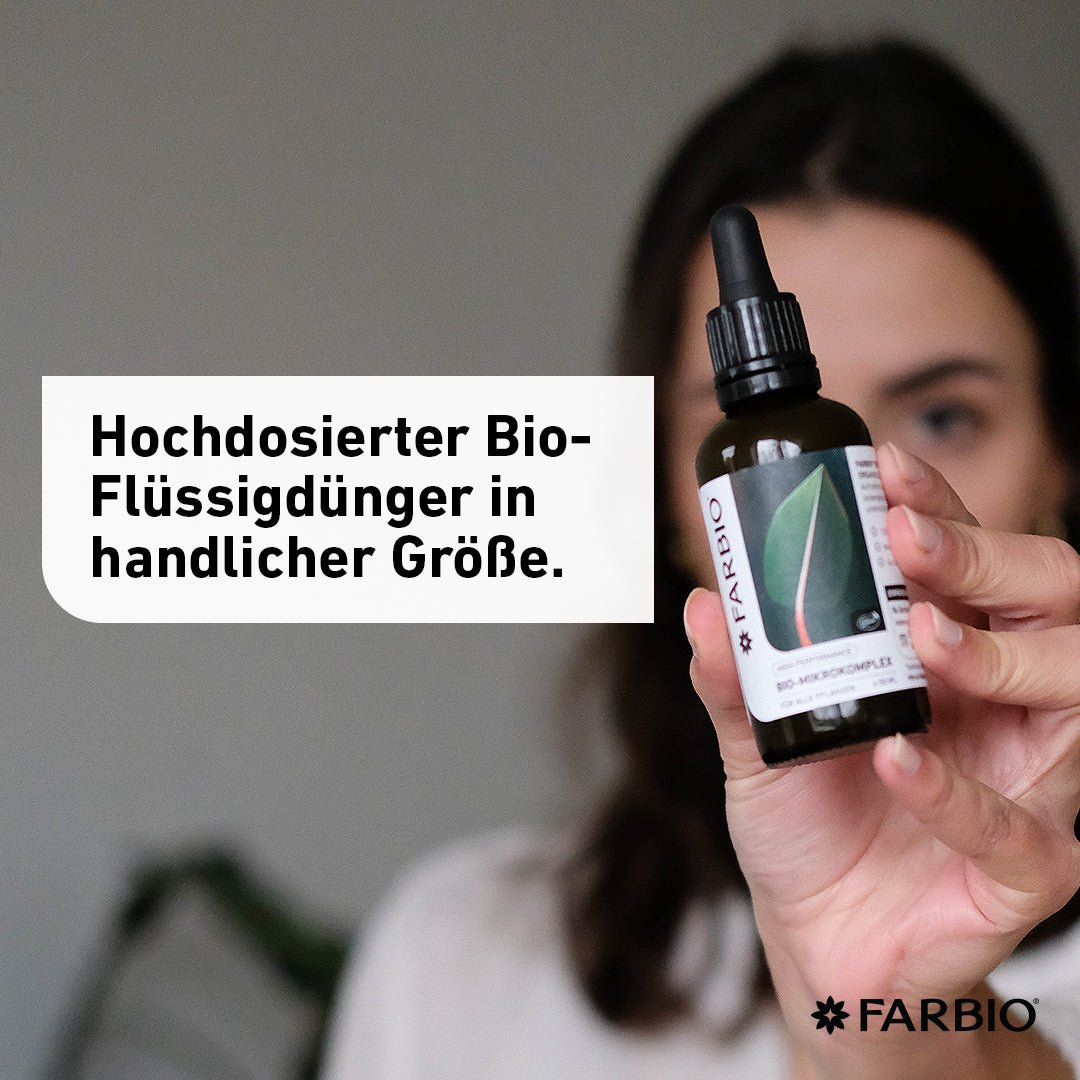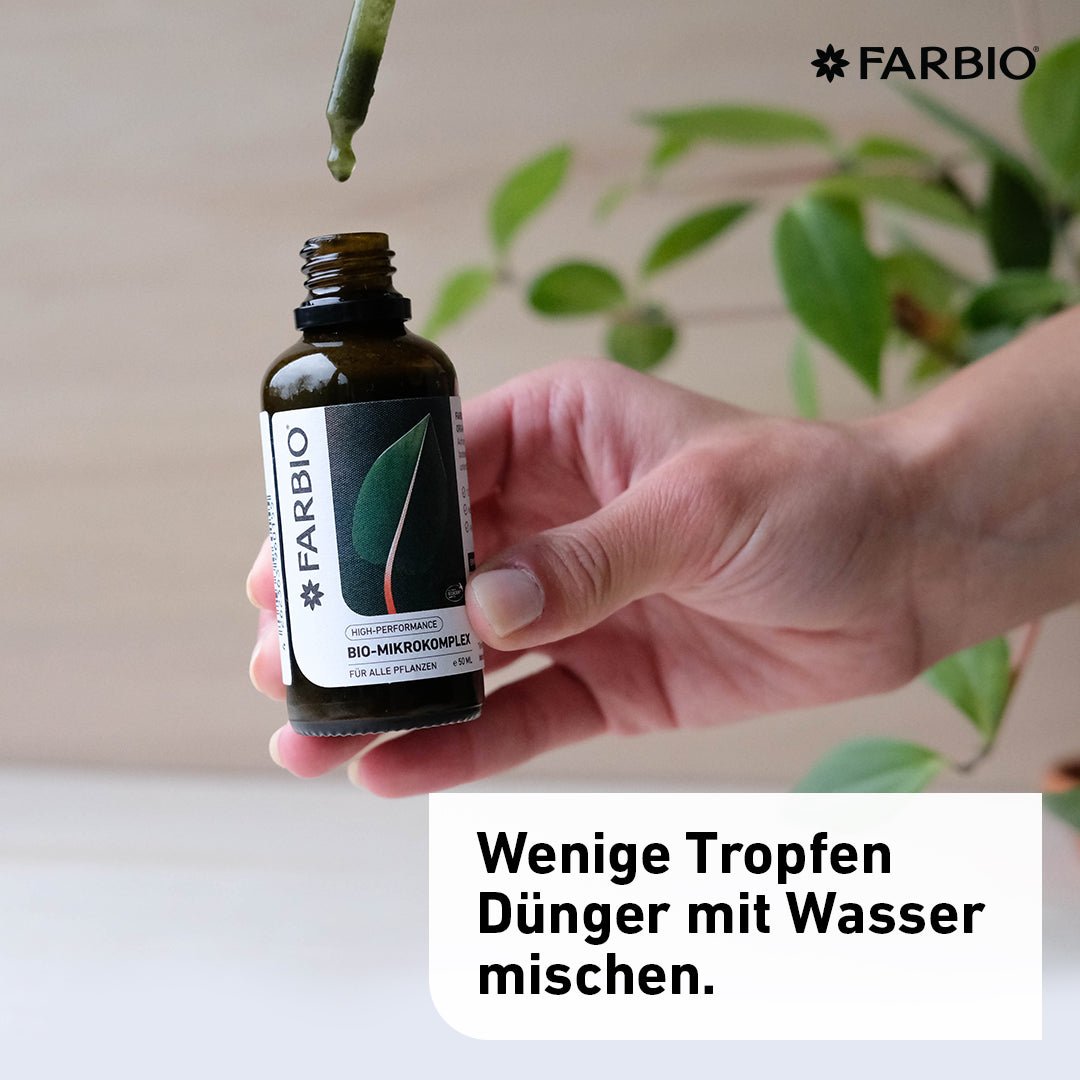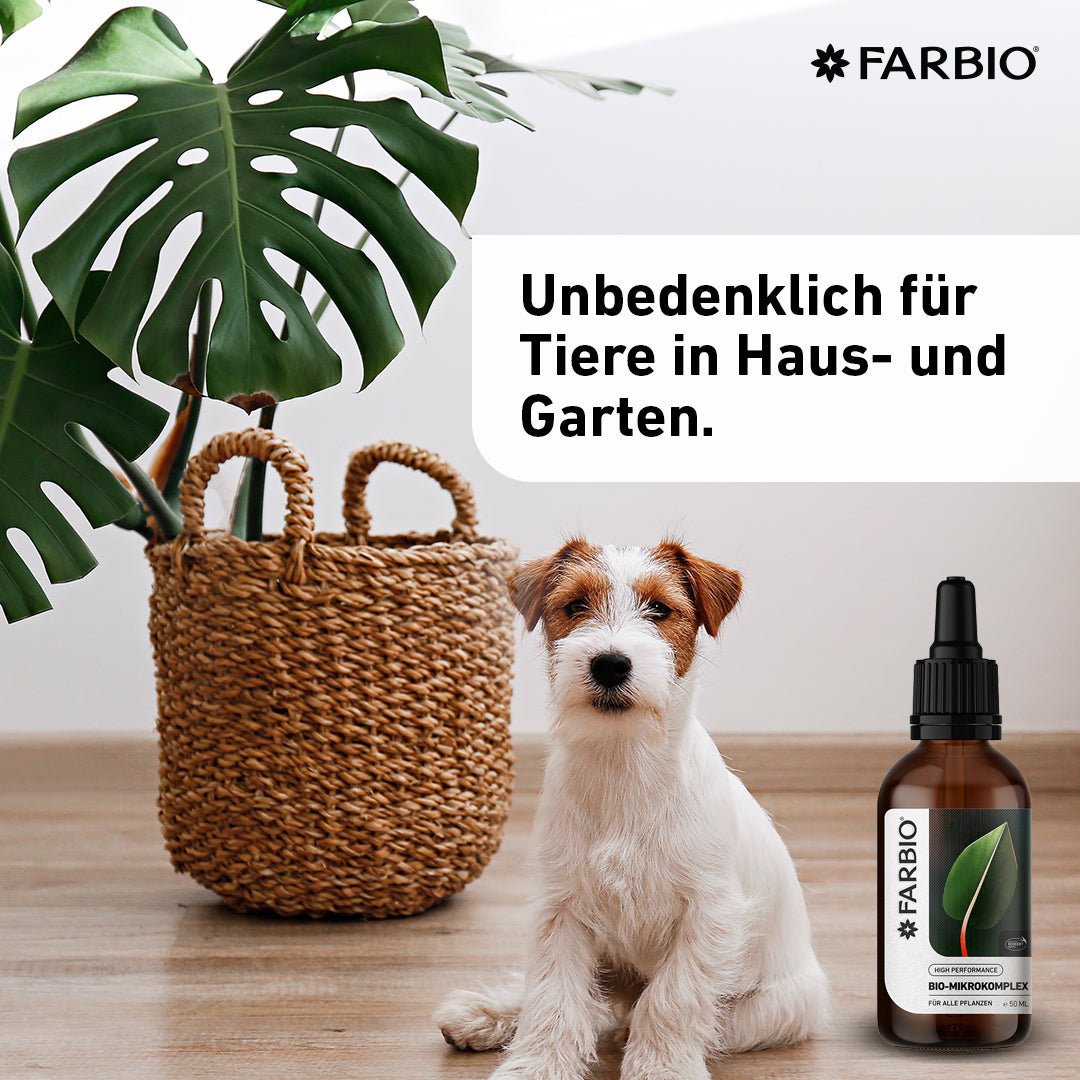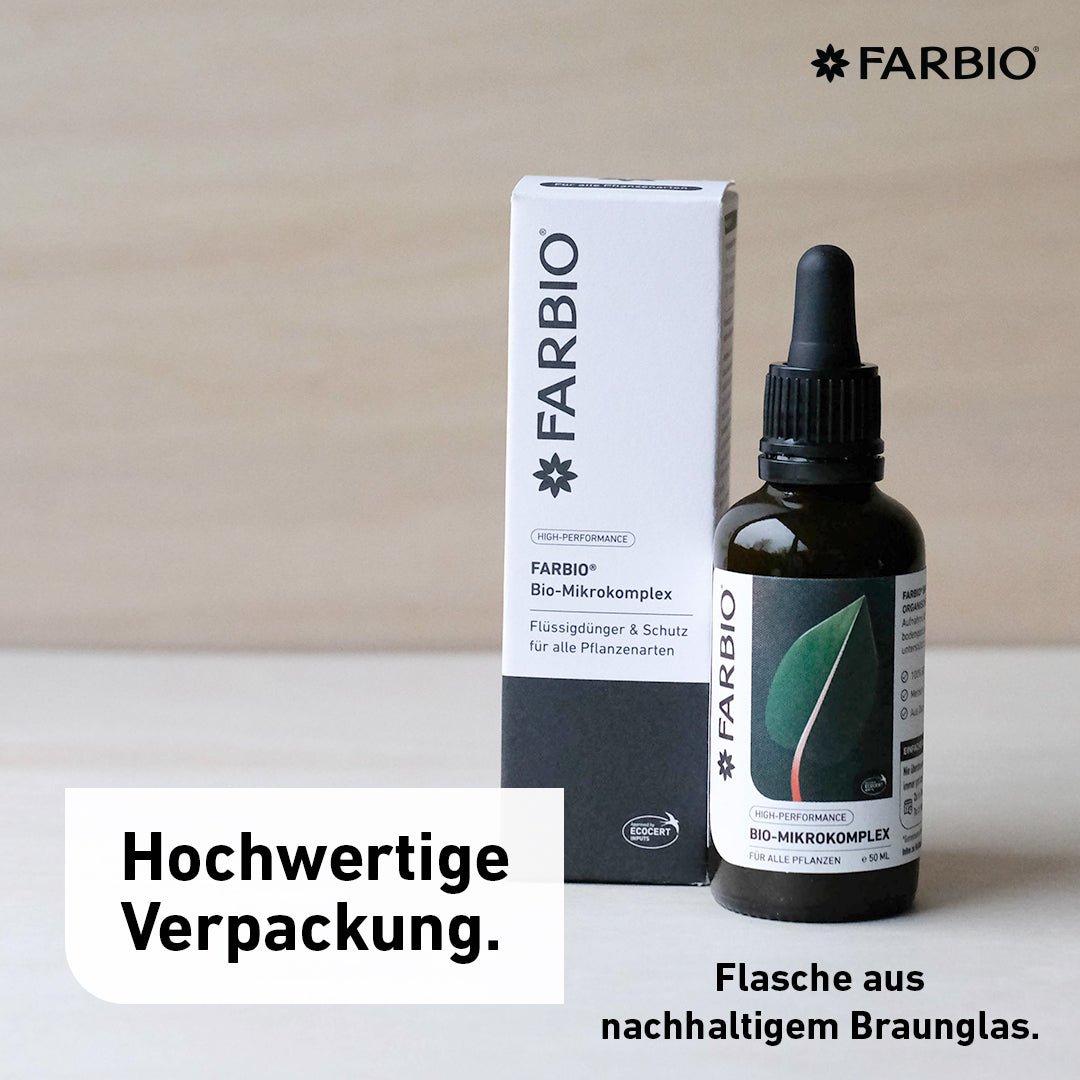 FARBIO® Bio-Microcomplex | Premium Liquid Fertilizer | Protection and healing for your plants
Delivery time: 1-3 days in 🇩🇪/🇦🇹/🇨🇭/🇳🇱/🇩🇰/🇸🇪/🇫🇷/🇪🇺
✓ With micronutrients: plant protection, plant healing, optimized nutrient uptake
✓ For hydroponic plants as well as potted plants
✓ Mix with water. Spray on the leaf surface or add to the irrigation water
✓ All-season use & suitable for all plants
✓ Vegan, 100% organic, ECOCERT certified
✓ Harmless to pets and garden animals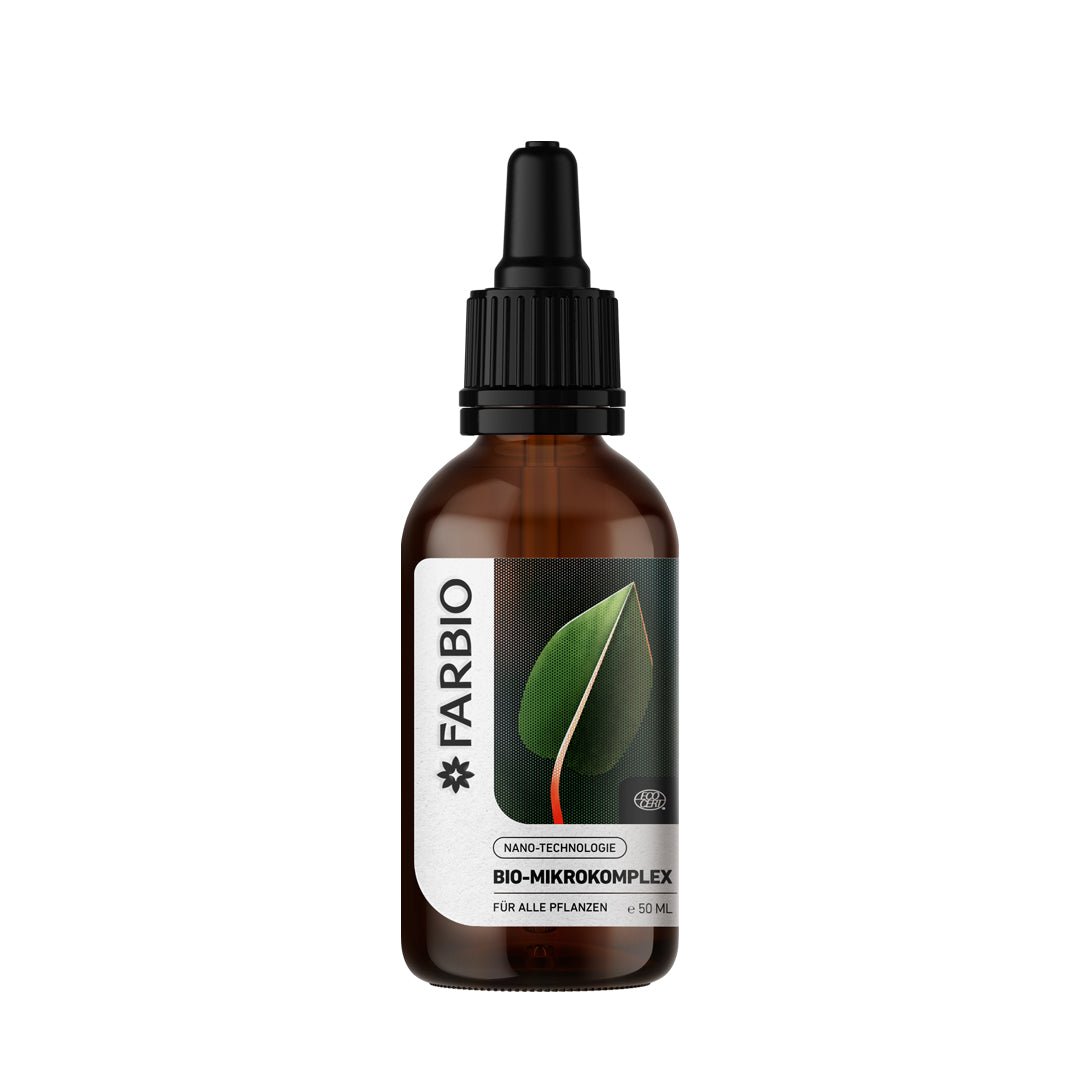 Product description
The FARBIO® Bio-Microcomplex is plant care in a class of its own: plant strengthening, plant protection and plant healing in one. The 100% organic and vegan foliar fertilizer supplies all types of plants with important micronutrients and significantly increases the natural processes within the plant through nanoparticle technology and bio-stimulants.

The liquid fertilizer can be mixed with conventional universal fertilizers to provide important micronutrients.

The innovative technology is based on organic hydrocolloids with surface-active properties that give the product unique physical and chemical abilities that allow increased absorption of nutrients blocked from the soil, greater and more efficient penetration into plant cells when applied via the leaf surface or promote the trunk and better growth. They trigger systemic acquired resistance (SAR) in plants by promoting the production of phytoalexins and activating self-defense mechanisms.

Added values ​​of the FARBIO Bio-Microcomplex:
✓ Improves plant health and vitality
✓ Corrects Cu, Mn and Zn deficiencies with a higher absorption rate than conventional products
✓ Activator of enzymatic processes
✓ It has the effect of a phyto-vaccine (phenolase inducer)
✓ Scar healing effect

The use of the liquid fertilizer is particularly recommended for sensitive plants and as support for diseases and pests that need to be combated stubbornly. Reduces the effects of bad diseases and infestations and helps to heal wounds on all parts of the plant. Optimal for the prevention of diseases.

Protects the plant from stress factors such as drought, cold, heat or transplanting.

High Foliar Absorption: Penetrating directly into plant cells promotes faster plant growth. Can also be added to the irrigation water, where the roots of the plant absorb the substances efficiently.
Why FARBIO® liquid fertilizer?
✓ Specially developed for indoor plants and easy use at home.
✓ Dosing by pipette. No mess or sticky hands.
✓ Organic and vegan ingredients. Certified by ECOCERT.
✓ Development team with 30+ years of experience and own production.
✓ Very high effectiveness due to important micro and macro nutrients.
✓ Sustainable amber glass packaging.
✓ Human, animal and bee friendly liquid fertilizer. Not tested on animals!

With every purchase from FARBIO®, there is more flowering space for bees and other equally important insects in the Lüneburg Heath! 🌻🐝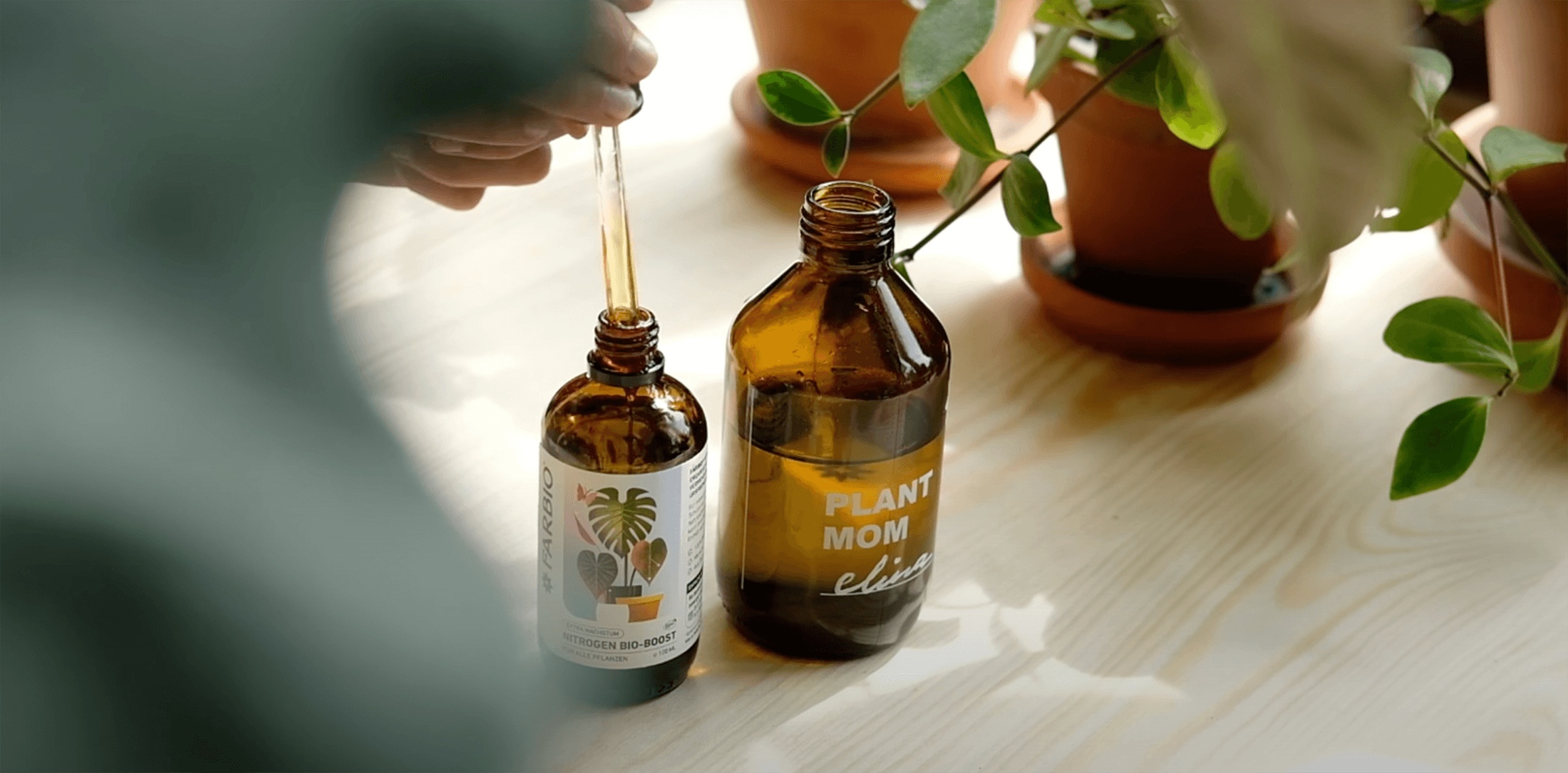 Organic EC liquid fertilizer with micronutrients. Complex copper solution (water soluble copper).
2.3% Cu Copper as a complex of AHG
0.37% Mn Water-soluble manganese
0.35% Zn Water-soluble zinc
Instructions: application and dosage

Year-round use. Dilute the liquid fertilizer with water in a spray bottle. Then simply spray the leaf surface and stem of your plant. The drops can also be added to the irrigation water to release soil-bound nutrients. Can be used in addition to NPK fertilizers to give your plants the best nutrition.

When to apply?
📅 2x a month from March to October
📅 1x a month from November to February

Dosage according to amount of water:
Mix 6 drops with 250ml of water
Mix 12 drops in 500ml water
Mix 24 drops with 1L of water

All FARBIO® liquid fertilizers are mixed with water. A 50ml bottle of FARBIO® Bio-Microcomplex is sufficient for approx. 160 applications, mixed with 250ml water. This corresponds to approx. 41.5 liters of water with fertilizer. With 500ml water for 80 applications and with 1L water for 40 applications.
Suitable for the following plants

For all plants, whether indoor plants or vegetable plants on your balcony. Suitable for: monstera, Ufo plant, ficus bonsai ginseng, money tree, gold leaf palm, palm trees, lucky feather, aloe vera, kentia palm, elephant ear, rubber tree, fiddle fig, tree friend White Measure, elephant foot, basket marante, bow hemp, dwarf pepper, cacti, palm trees, radiant aralie, ivy , Cycad, Sterlitzia, Dieffenbachia, Club Lily, Australian Chestnut, Alocasia, Ornamental Pineapple, Fig Tree, Ornamental Asparagus, Single Leaf, Yucca Palm, Dragon Tree, etc.
favorite fertilizer
The FARBIO liquid fertilizers provide important nutrients that your plants need. You can and should combine all fertilizers with each other.
View all products
Save €4,98
Save €9,97