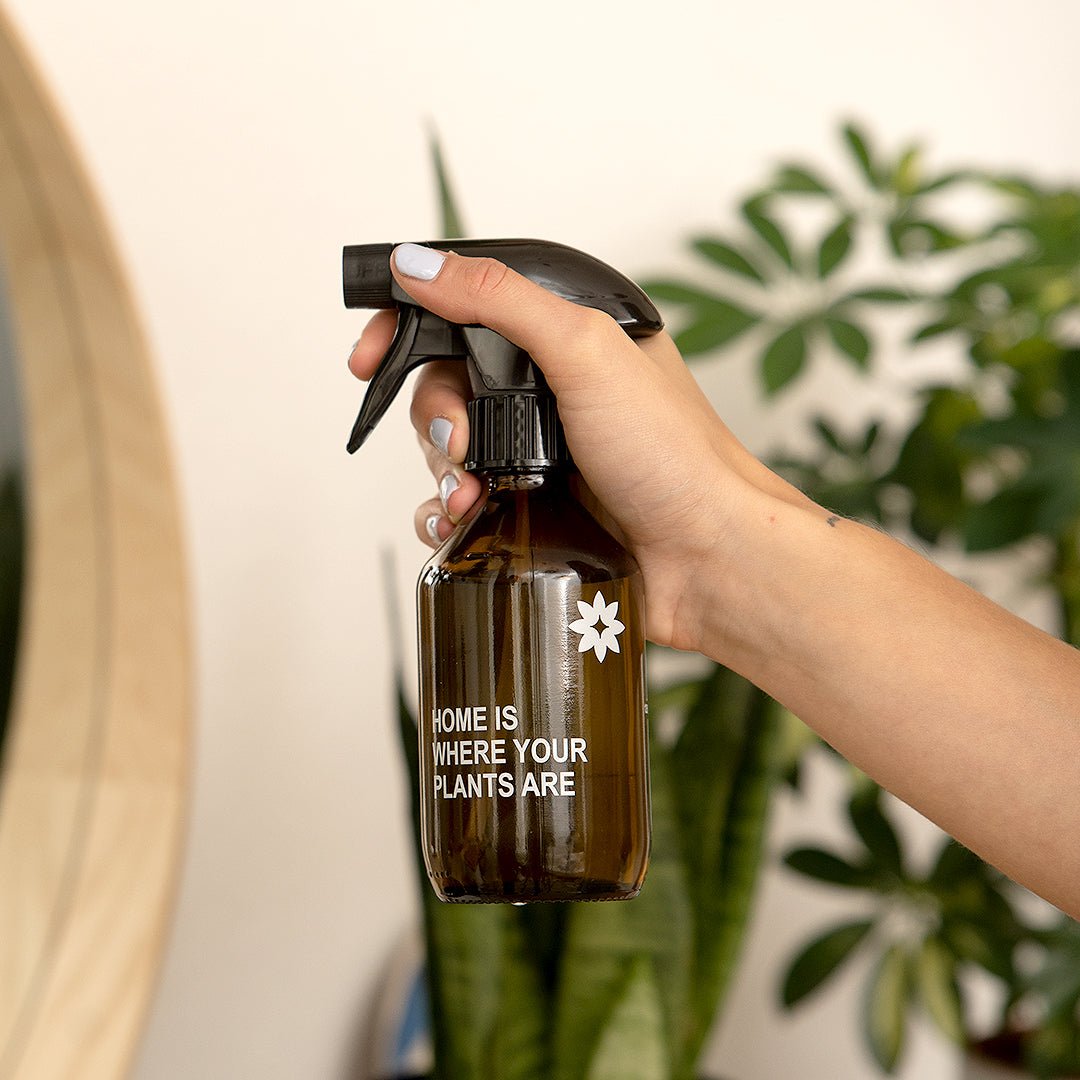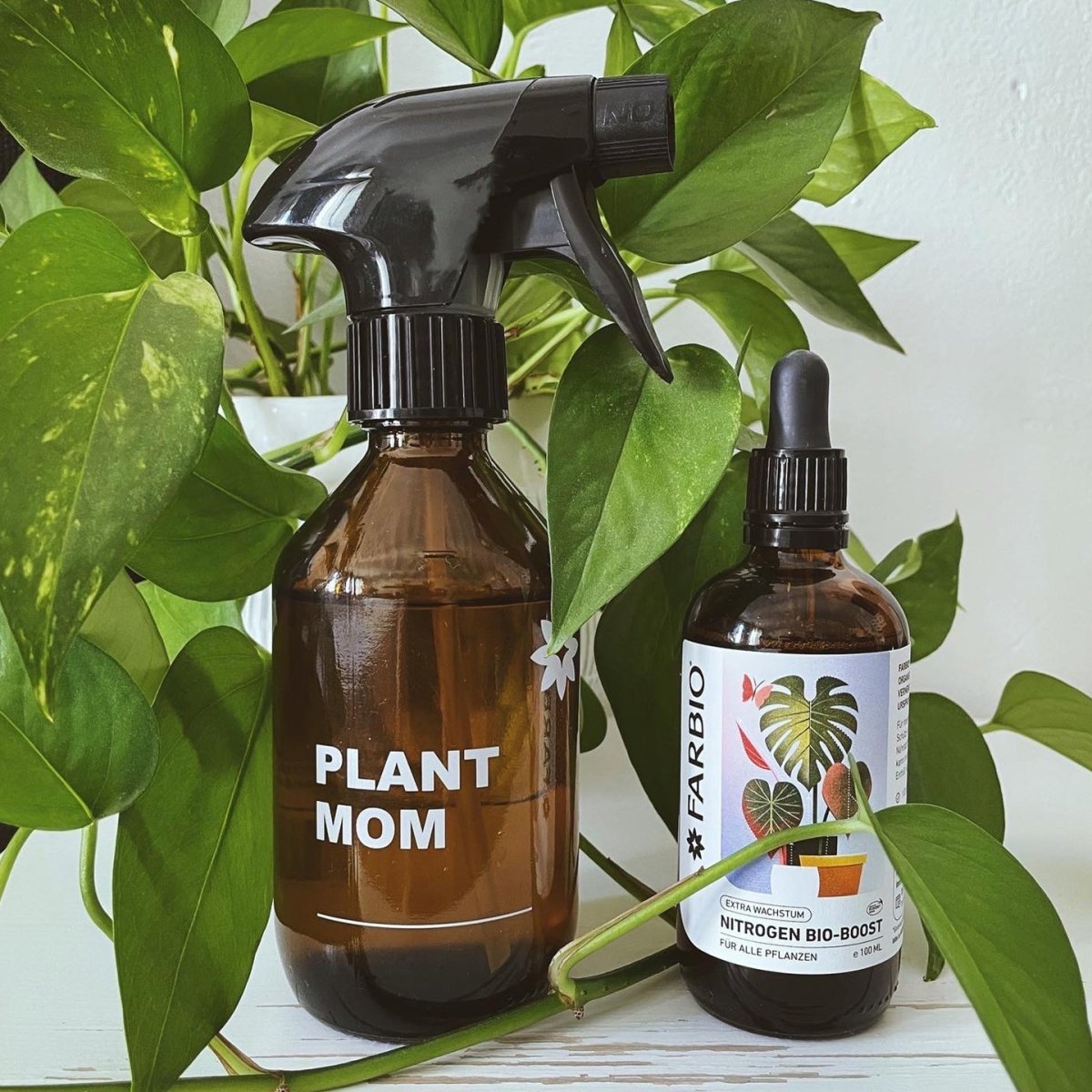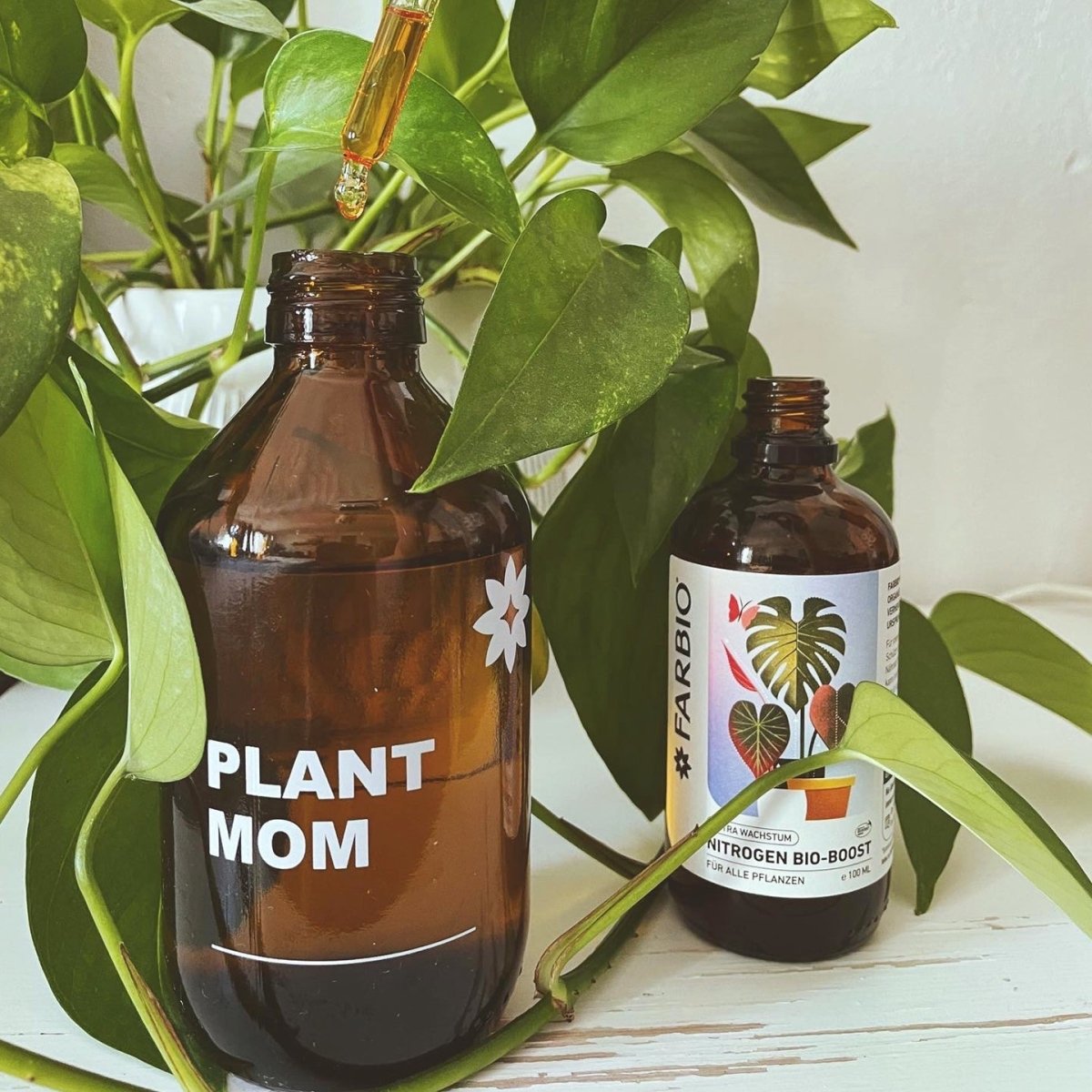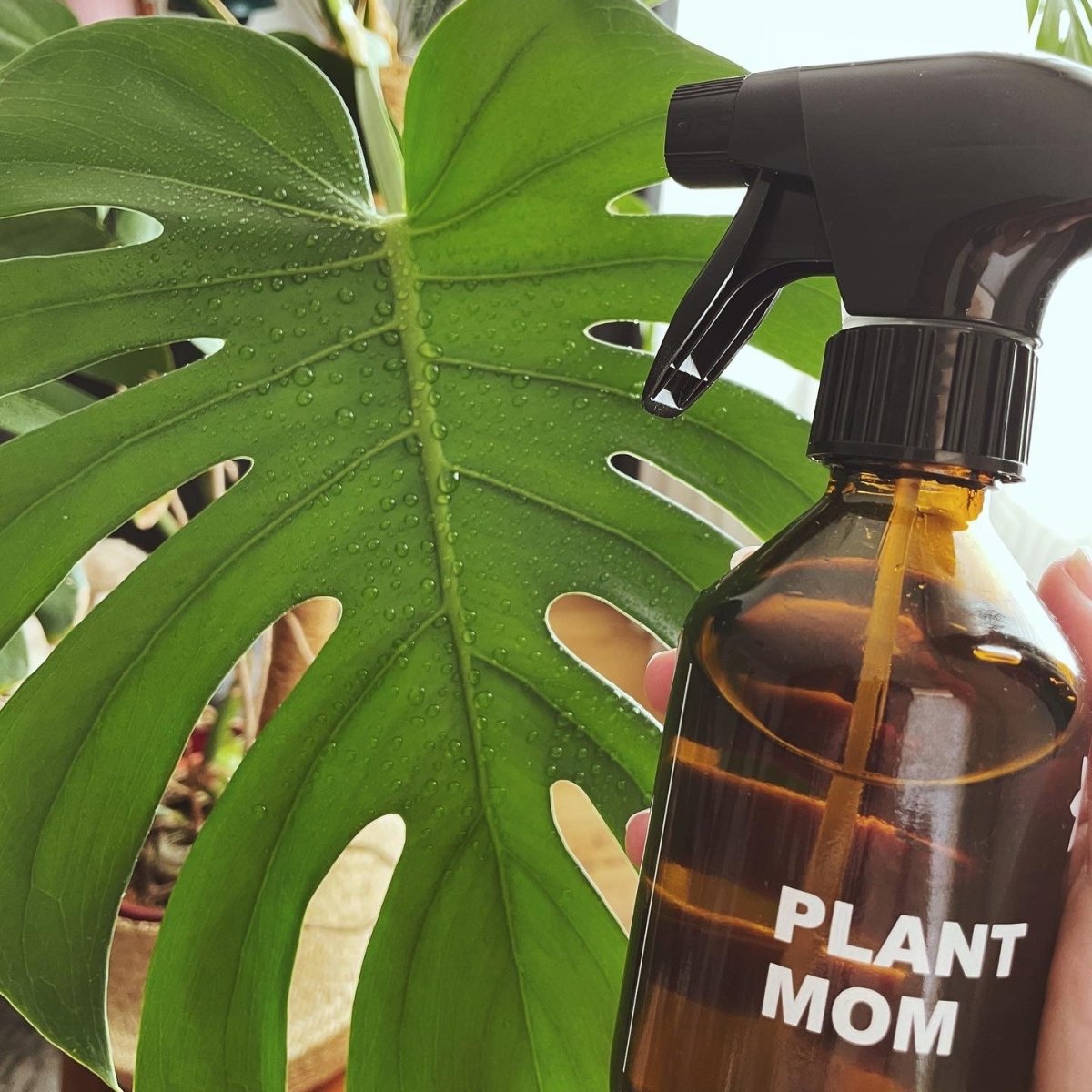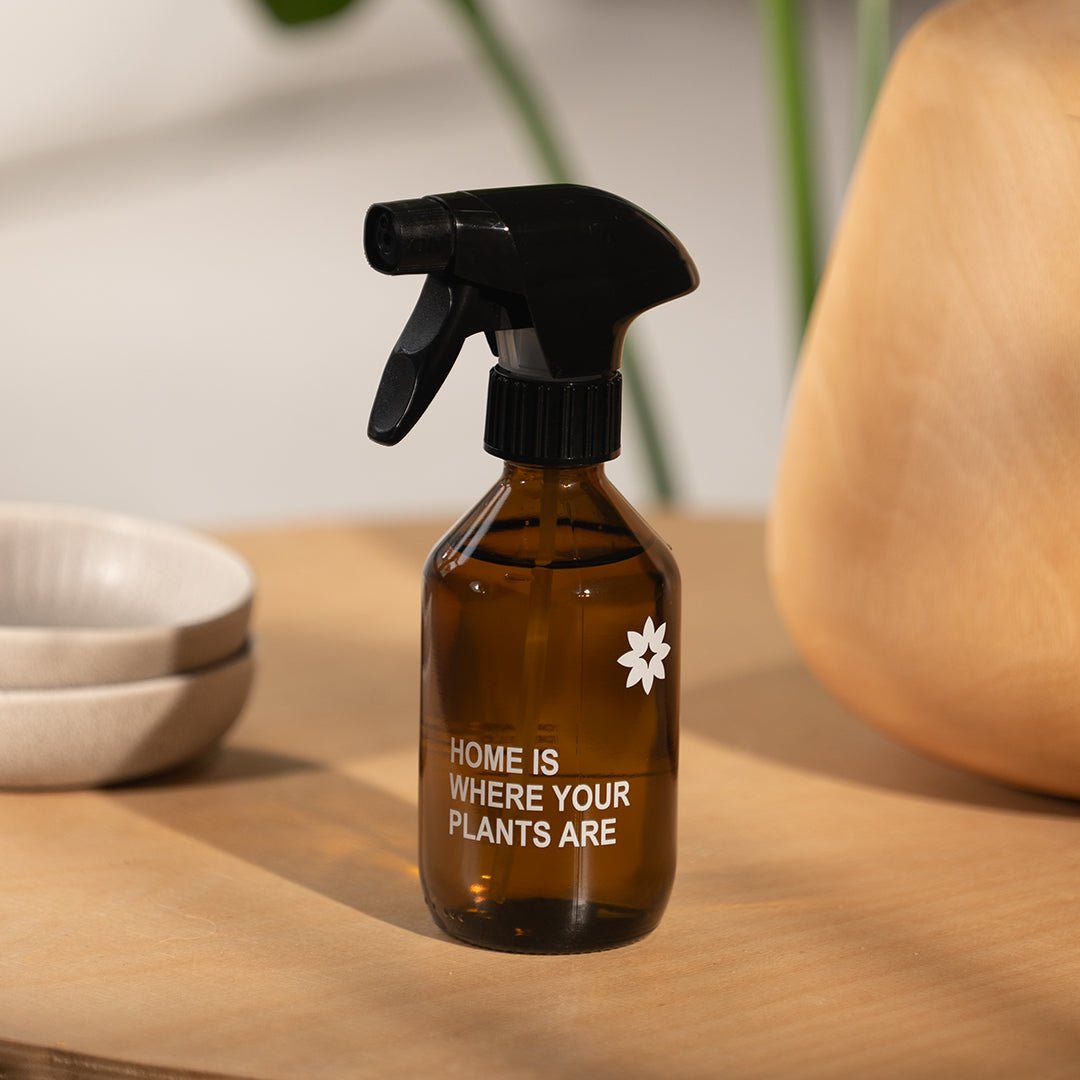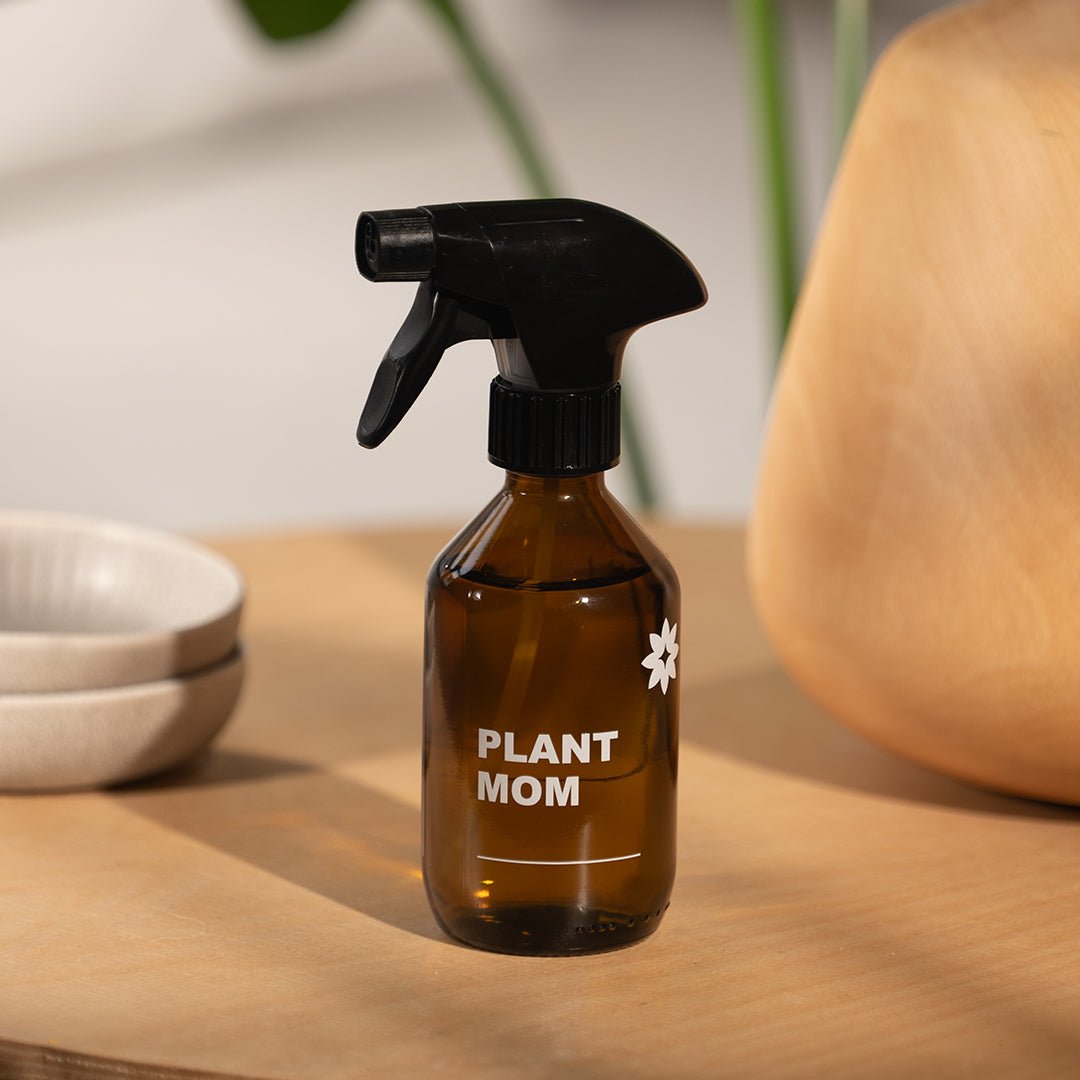 FARBIO® glass spray bottle
Delivery time: 1-3 days in 🇩🇪/🇦🇹/🇨🇭/🇳🇱/🇩🇰/🇸🇪/🇫🇷/🇪🇺
✓ Glass spray bottle for the application of FARBIO® foliar fertilizers
✓ Sustainable amber glass
✓ Black spray cap
✓ With high quality printing. Choose from two designs.
✓ 250ml, delivered empty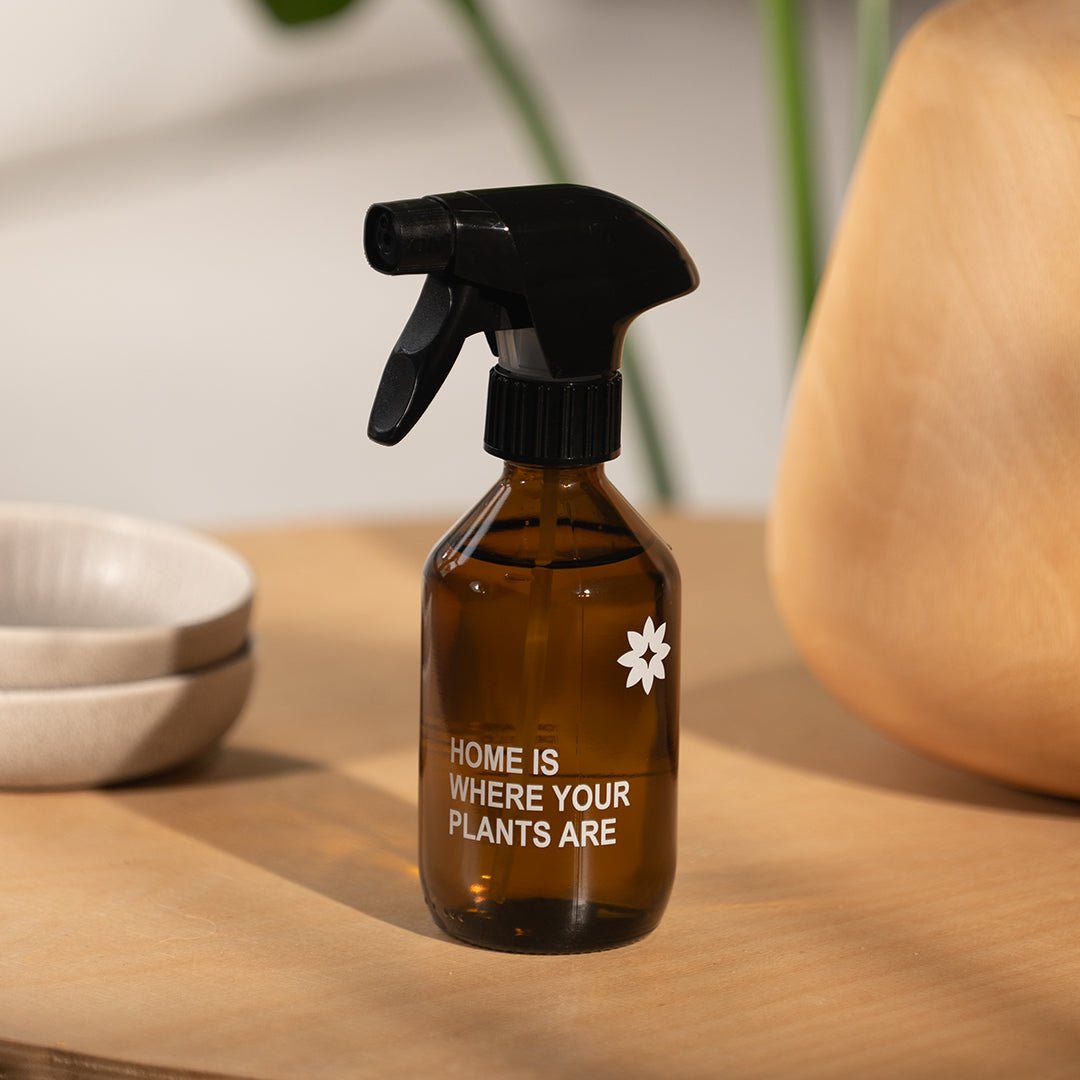 Product description
We offer you the FARBIO® glass spray bottle in two designs to match our FARBIO® liquid fertilizers to care for your green roommates. There is a level mark at 125ml in the middle of the bottle for better dosing.

Design 1 - Home is where your plants are
Glass bottle made from sustainable amber glass. With high-quality print "Home is where your plants are". The black spray cap makes it ideal for plant care.

Theme 2 - Plant Mom
Glass bottle made from sustainable amber glass. With high-quality print "PLANT MOM". The black spray cap makes it ideal for plant care.

The possibility of personalization makes the glass bottle a wonderful gift for anyone with a green thumb - or anyone who wants to get one. To do this, write the name of the PLANT MOM on the line provided with a white & waterproof pen!

Size/Content
250ml volume (delivered empty)


Why FARBIO® liquid fertilizer?
✓ Specially developed for indoor plants and easy application at home.
✓ Dosage by pipette. Without spilling or sticky hands.
✓ Organic and vegan ingredients. Certified by ECOCERT.
✓ Development team with 30+ years experience and own production.
✓ Very high efficacy due to important micro and macro nutrients.
✓ Sustainable packaging made of glass.
✓ Human, animal and bee friendly liquid fertilizers. Not tested on animals!

Every purchase from FARBIO® creates more flowering area for bees and other equally important insects in the Lüneburg region. 🌻🐝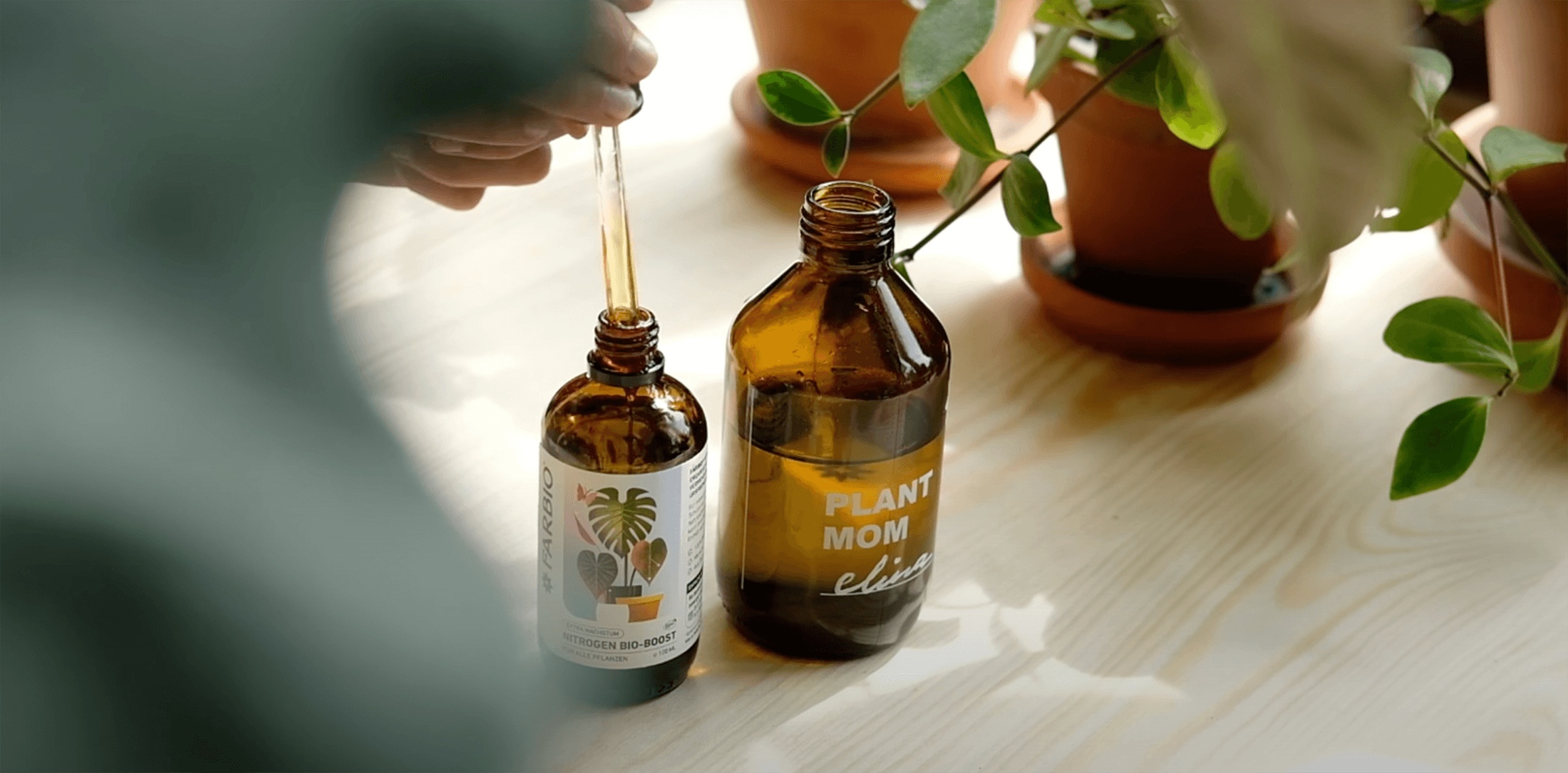 No. Delivered without content.
Instructions: application and dosage

Particularly suitable for the use of FARBIO® Organic Nitrogen Boost and FARBIO® Organic Microcomplex foliar fertilizers. Simply dilute with water directly in the spray bottle. The spray bottle is also suitable for spraying the leaves of your plant with just water and thus ensuring a high level of humidity.
Suitable for the following plants

The high-quality glass spray bottle is ideal for caring for all plants. For example: Monstera, Ufo plant, Ficus bonsai ginseng, money tree, gold leaf palm, palm trees, lucky feather, aloe vera, kentia palm tree, elephant ear, rubber tree, fiddle fig, tree friend White Measure, elephant foot, basket marante, bow hemp, dwarf pepper, cacti, palm trees, radiant aralie, ivy , cycad, sterlitzia, dieffenbachia, club lily, Australian chestnut, alocasia, ornamental pineapple, fig tree, ornamental asparagus, single leaf, yucca palm, dragon tree, and much more.
Favorite fertilizer
The FARBIO liquid fertilizers provide important nutrients that your plants need. You can and should combine all fertilizers with each other.
View all products
Save €4,98
Save €9,97